Buy from Dealers with the Best Reputations
Everyone here is a personal friend of mine. Many I've worked with in the industry and their reputation was beyond reproach. Some were competitors, but great ones.
Working with those who actually run the dealership is important. Not just in getting your vehicle from the person who actually makes the decisions, but having an advocate should any issue arise with your new vehicle.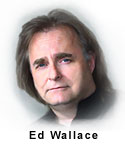 After all, the three things people worry about the most are if they are being treated fairly, getting problems resolved quickly and the integrity of the dealer.

When you click on the dealer name you will see a a window which contains their contact information, phone number, an automatic emailer, map to their location and links to both the vehicles they sell and their used car inventory.
NEW: We've included reviews for every vehicle you might be interested in, plus the special offers for every dealer every month.

Ed Wallace