Buy from Dealers with the Best Reputations
Everyone here is a personal friend of mine. Many I've worked with in the industry and their reputation was beyond reproach. Some were my competitors, but great ones.
Being in touch with those who actually run the dealership is important. This is your chance to get your new vehicle from the person who makes the decisions.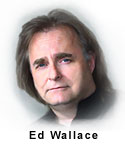 Buying a new or used vehicle is a big decision and you want to make sure that you buy from a dealer who has your best interests in mind. After all, the two things people worry about the most are if they are being treated fairly and the integrity of the dealer.

When you click on the dealer name you will see a a window which contains their contact information, phone number, an automatic emailer, links to both their new car and used car inventory, models with prices and car reviews, and map to their location.

This is the smart gateway to your next vehicle.

Ed Wallace